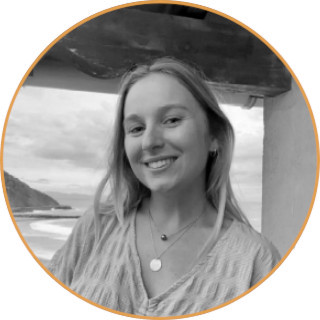 Flore Kilens (ESR1) obtained a double Master's degree from the University of Strasbourg (France) and the University of the Basque Country (Spain) in Polymer Science. Guided by a deep concern for the current challenges facing the plastics industry, she developed her master thesis on biobased polyols for polyurethane industry.
Within the NATURE project, she aims to pursue her research on biosourced polymers and their industrial applications, while taking into account end-of-life options. Her PhD project focuses on the use of biobased polyols to synthesise novel aromatic-like polyesters with enhanced mechanical and barrier properties to meet food packaging demands.
Flore looks forward to applying her broad knowledge of polymers towards a greener chemistry and circular economic initiatives!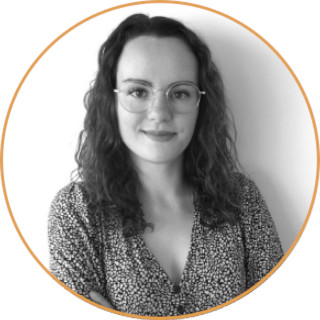 Claire Morand (ESR2) is driven by curiosity about the natural world and is passionate about the utilization of natural products for high performance material applications.
She obtained her Master's degree in Polymer Chemistry at ENSCBP Bordeaux (France) in 2020. She is now pursuing a career in green chemistry and bio-based polymer science at POLYKEY. Within NATURE, her PhD project targets the development of biosourced based polyester resins printable by additive manufacturing for packaging applications.
Her strong interest in polymers arises from the belief that green chemistry is a powerful tool to provide re-cyclability and circularity to polymers without affecting their performance.
Gabriela Garbonova (ESR3) completed her Master of Polymer Science at Stellenbosch University, where she focused on the synthesis of temperature responsive hydrogels for biomedical applications while also participating in numerous recycling outreach projects.
After completing her Master, she worked on projects targeted towards valorising spent coffee-grounds and developing bio-based materials for commercial shopping bags.
Her research during her PhD in the NATURE project targets the development of nature-like circularly recyclable poly(hydroxyalkanoates) with improved physical properties for industrial applications.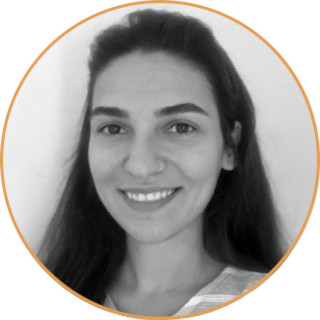 Bige Bati (ESR4) is a Polymer Scientist that changed her career path to contribute to green chemistry after working at a Petrochemical and Refinery complex for two years, where she became aware of the plastics industry's need for sustainability.
She earned her Master's Degree at Istanbul Technical University (Turkey) within the Polymer Science and Technology Program. Her master project was a collaboration with Huntsman Polyurethane, where she worked on developing foam structures of expanded thermoplastic polyurethane bead foams.
Bige's research during her PhD as part of NATURE will investigate stereochemically controlled poly(propylene succinate) by ring-opening polymerisation and its application for high barrier property materials.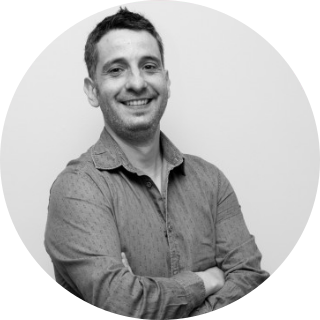 Dr. Haritz Sardon is one of the co-founders of POLYKEY and an Associate Professor at the University of Basque Country. He has a strong expertise in polymer synthesis and organocatalysis, with >150 publications in peer-reviewed journals. He has supervised 5 PhD students in the last years.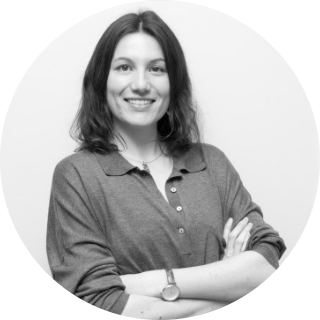 Dr. Coralie Jehanno is one of the co-founders of POLYKEY. Her research interests are in  depolymerisation, organocatalysis and chemical recycling. In spite of her age she already has supervised several master and undergrad students, and she is currently co-supervising one PhD student.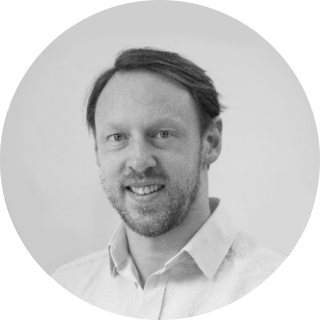 Prof. Andrew Dove is a Professor of Chemistry at the School of Chemistry at the University of Birmingham. His research interests are on sustainable polymerisation and catalysis. He is the author of >300 papers in peer-reviewed journals and has supervised more than 20 PhD students in the last years.
Prof. Rachel O'Reilly is a Professor of Polymer Chemistry at the School of Chemistry at the University of Birmingham. She has co-authored >400 papers in peer-reviewed journals and has supervised more than 25 PhD students in the last years.
Dr. Josh Worch currently holds the post of Group Leader in the School of Chemistry at the University of Birmingham, where he is investigating sustainable materials synthesized from organocatalyzed step-growth polymerizations. Other topical research themes include the manipulation of polymer properties with stereochemistry, degradable materials, and intrinsically recyclable polymers.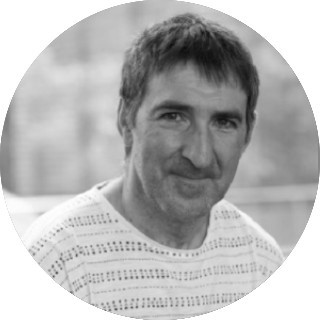 Dr. Agustin Etxeberria is an Associate Professor at UPV/EHU and Head of the Polymer Science and Technology Department at POLYMAT. His main research interest is the study of transport properties of gases and vapors in polymeric materials for packaging applications. He is the author of >100 peer-reviewed publications and has supervised 4 PhD students.
POLYKEY POLYMERS – With the objective to reconcile polymer industry´s economy and sustainability, POLYKEY  emerged in 2020 as a spin-off company of the University of the Basque Country/POLYMAT. POLYKEY produces polymers and provides R&D solutions in three areas established as objectives for a transition to a sustainable future: (1) bio-based polymer industry, (2) chemical recycling and (3) materials for energy storage.
UNIVERSITY OF BIRMINGHAM – Founded in 1900, the University of Birmingham continues its tradition as one of the leading research-based universities in the UK. The research groups of Prof. Dove and Prof. O´Reilly at the School of Chemistry have vast experience in polymer chemistry. Their current research projects are based on nature like materials and in stereocontrolled polymerisations.
UNIVERSITY OF THE BASQUE COUNTRY – The University of the Basque Country is a vibrant 40-year-old institution with 45,000 students, 5,000 world-class academic staff and state-of-the-art facilities. POLYMAT is an internationally reputed research institute in Polymer Science, devoted to user-inspired fundamental research on synthesis, assembly and processing of polymers.